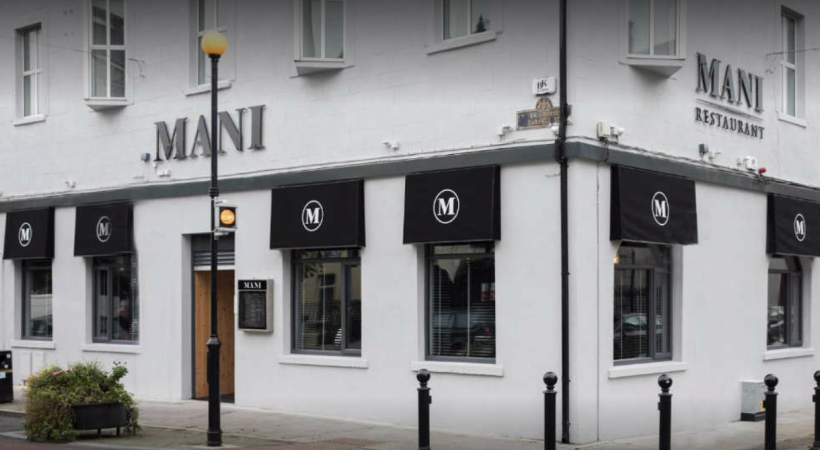 Mani Restaurant
About the Business
Mani restaurant welcomes guests to come relax and enjoy an experience of exceptional food and service, in a beautiful stylish setting.

Declan Hayes, Head Chef and his talented team have created an innovative, healthy, menu to ignite your tastebuds, offering 100% Irish meat and seasonal, organic, ingredients from local producers.

Manager Catherine O'Donnell and her passionate service team will be greeting you at the door and are here to make sure each dining experience is unique and special, for all lifes precious moments.

We look forward to serving you at Mani Restaurant.

Business Telephone Number