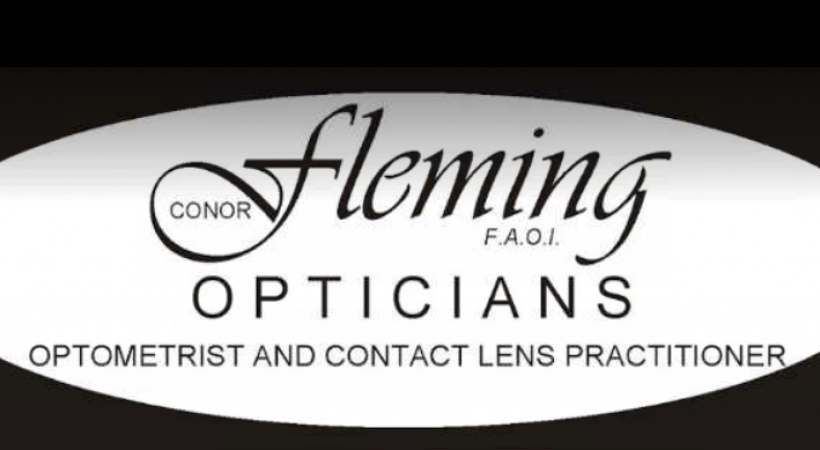 Conor Fleming Opticians
About the Business
Conor Fleming Opticians has been practicing in Clonmel for 18 years. A lot has changed in that time, the range of products and services and even our location.

Initially we started the practice at 57 Gladstone St. But as time moved on we grew out of that small, intimate location and moved up the street to our present, modern, bright and spacious practice.

On the ground floor is the reception area with the various frames on display. All the sight testing is done on the first floor which is easy to access via stairs or our lift. In this sight testing room we have the most up to date equipment - a retinal camera which photographs your retina and provides information about the general health of the eye, as well as giving information concerning blood pressure, cholesterol and diabetic changes. It is also a very important with regards to Macular Degeneration. This is a condition that causes very serious damage to the eye. There is more information on this, and other eye conditions on our Eye Health page.



We offer an extensive range of exclusive brands that will suit all styles and pockets, from standard glasses to designer sunglasses. There is also a wide and extensive range of lenses to suit all frames and patient requirements. Varying from slim down lenses for those with higher prescriptions, transition lenses which are ideal for those who spend a lot of time outside and require adequate UV protection, to varifocal lenses which are ideal for the person who requires both distance reading prescription and distance prescription in the one pair of glasses. With so many different frames and lenses, every need is catered for.

Business Telephone Number
Business Email
flemingopticians@gmail.com