Befanis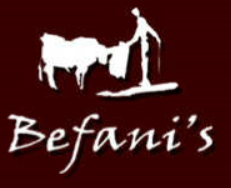 About the Business
Befani's is a little taste of the Mediterranean in Clonmel. We run a Restaurant and a Town House. Befani's has been opened since November 2005 and is run and Managed by Husband & Wife Fulvio & Caroline Bonfiglio.
With their years of experience and knowledge of food they constantly strive to provide you with a varied and interesting menu, which is prepared using fresh, seasonal vegetables and organic produce when available.
This is presented to you in what we hope are pleasant & comfortable surroundings with just the right ambience.
We have a diverse wine menu where we are sure there is something to suit all palates.
Business Telephone Number
Business Email
info@befani.com